December 17th 2017, the BEC (Bilbao Exhibition Center) celebrated the Bertsolari Txapelketa Nagusia (The Great Bertsolari Championship) of the Basque Country. A championship that was lived with great intensity and that gathered almost 15,000 fans from all over the Basque Country.
It was a very special day as Maialen Lujanbio, the only female competitor, won for the second time the Txapela. The runner up was Aitor Mendiluze, and the third was Sustrai Colina. The rankings finished in the order of Amets Arzallus, Igor Elortza, Aitor Sarriegi, Beñat Gaztelumendi and Unai Agirre. It was a final of great quality, with a very dedicated and motivated audience.
Zorionak Maialen!
Bertsolari Txapelketa Nagusia is a championship among bertsolaris from all over the Basque Country and takes place every four years. It was first organized by Euzko-Gaztedi in 1935 and 1936. It was cancelled due to the Spanish Civil War (1936-1939) and its subsequent repression. It wasn't until the 1960's when the championship came back from the catacombs of oblivion when Euskaltzaindia (Basque Language Academy) brought back the competition during the 1960's.  However the competition had to be stopped during the 1970's. It wasn't until 1980 when the championship came back and since 1986, the championship is held every four years.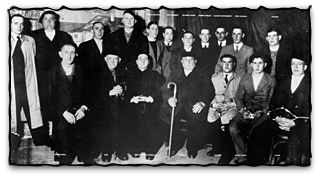 This Friday, January 26, the Center for Basque Studies and the Jon Bilbao Library will celebrate a special evening of Bertsolaritza with Maialen Lujanbio, Miren Artetxe, and Jesus Goñi .
We will love to invite you all to join us during such a beautiful event.
Please Join Us
For A Very Special Evening of Bertsolaritza
You are invited to attend a unique and intimate event showcasing Bertsolaritza, a sung and improvised Basque poem creation performed by two competing Bertsolariaks (Basque poets) Miren Artetxe (left) and Maialen Lujanbio Zugasti (right). 
The 2017 national champion Maialen Lujanbio Zugasti will be in Reno showcasing her skill before participating in the 34th National Cowboy Poetry Gathering in Elko, Nev. Jan. 29 – Feb. 3. More than 14,600 people gathered to watch Maialen compete in this year's championship event in December, 2017. This is a rare opportunity to experience firsthand the art that is Bertsolaritza. 
DATE: Friday, Jan. 26
TIME: 5 p.m. – 7 p.m.
For more information or if you have questions, please call (775) 682-5094.
FRIENDS OF THE LIBRARY
1664 N. Virginia Street
Mail Stop 0332
University of Nevada
Reno, NV 89557
These Bertsolaris will be in Elko during the National Cowboy Poetry Gathering with others from the Basque Country and the US.
If you want to know more about  Bertsolaritza you might like to read:  Voicing the Moment:Improvised Oral Poetry and Basque Tradition.