The Basque illustrator Adur Larrea,  has created a graphic novel about the life of Gabriel Aresti (1933-1975), one of the most influential Basque writers and poets: Gabriel Aresti, BioGrafikoa (Gabriel Aresti: A BioGraphic), published by the Erroa press.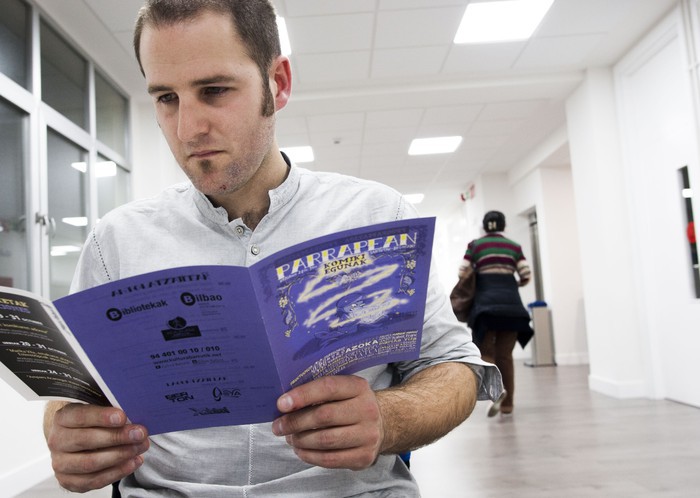 Adur Larrea. Photo from uriola.eus
The comic has 90 pages spanning a period  between the 1930s and the 1970s that chart the life of the great writer. Adur combines both Spanish and Basque to offer a natural portrait of Bilbao, Aresti's home town.
The book goes on sale today,  November 19, and if you want to taste a little bit of this work click here.
The Center for Basque Studies has an interesting selection of books in its Basque Literature and Graphic Novels sections.
Images from http://www.bizkaie.biz/