Amerikanuak (1975), by William A. Douglas and Jon Bilbao, is a cornerstone in studies of Basque emigration and diaspora. Although in the last four decades a lot of research has been carried out on this topic, this book is still essential today.
From October 14 and until December 9, different universities in the Basque Country are honoring this landmark work by holding inter-university seminars on topics related to the book titled "The Basque Country and the Americas: Atlantic Links and Relations."
October 14: at the University of Navarre, Iruñea-Pamplona: "Navarre and the Americas."
October 15-16: at the University of the Basque Country, Vitoria-Gasteiz: "Recovering the North: Companies, Capitals, and Atlantic Projects in the Imperial Hispanic Economy."
October 23: the University of Pau, in conjunction with Eusko Ikaskuntza (the Basque Studies Society), at the Basque Museum of Baiona: "Research on Basque emigration."
December 9 at Mondragon University, Arrasate: "The Image and Representation of Basques."
William Douglass will be in the Basque Country collaborating in these inter-university seminars. For more information about these seminars (in Spanish) click here.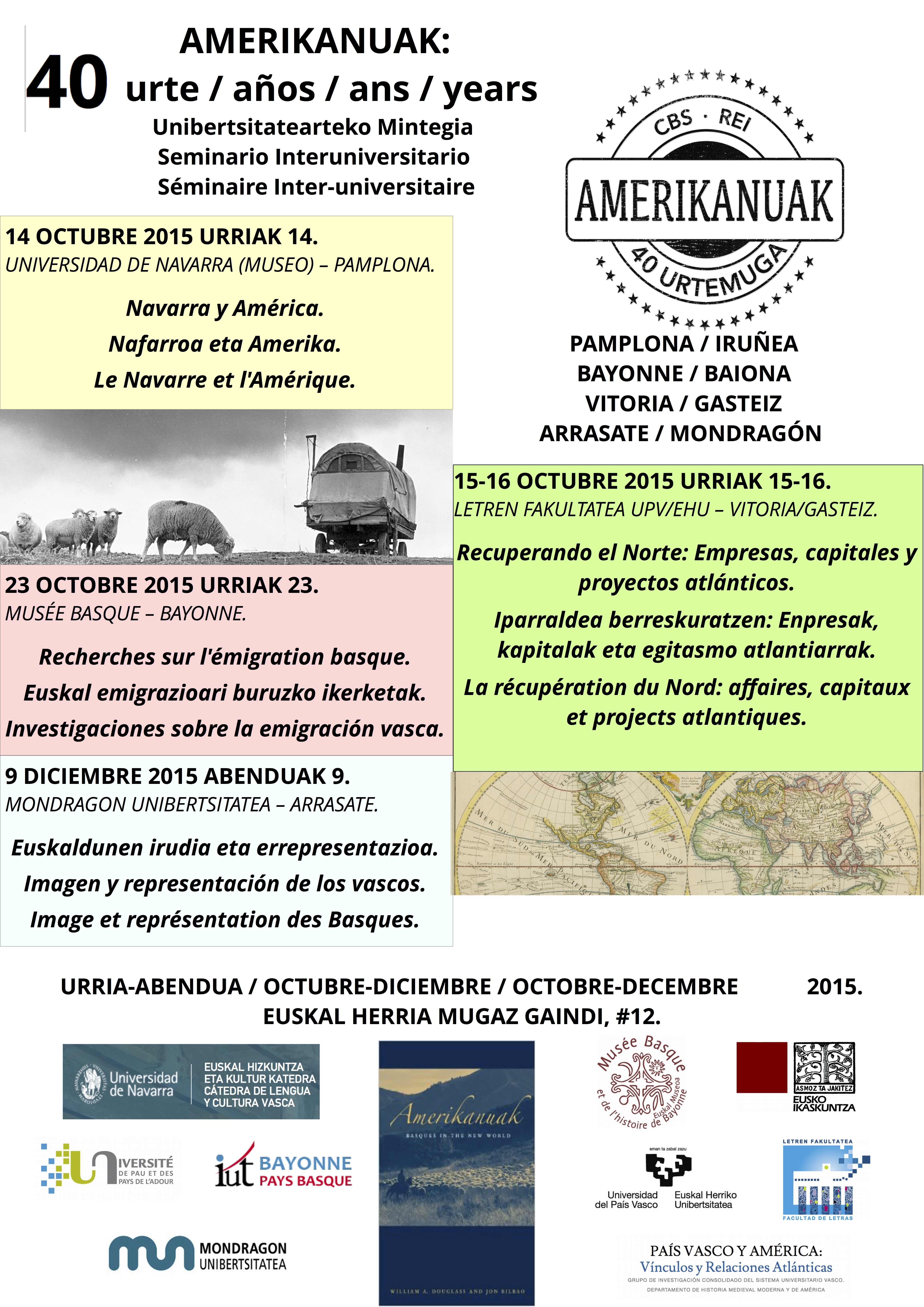 The Center for Basque Studies has more books written and edited by William A. Douglass that you may find interesting, such as: Basque Explorers in the Pacific Ocean, Death after Life: Tales of Nevada, (edited with Carmelo Urza, Linda White, and Joseba Zulaika) The Basque Diaspora, Global Vasconia, Essays in Basque Social Anthropology and History, and (with Joseba Zulaika) Basque Culture: Anthropological Perspectives (free to download here).
There is even a candid and vivid biography by Miel A. Elustondo, William A. Douglass: Mr. Basque, which will be of interest to anyone who has followed Bill's work over the years.